Since eleven days I'am traveling with the German national team through Russia. On my way, there are even encounters with old acquaintances – like Arturo Vidal.
After their 1:1 against Chile, the DFB-players are already in the bus. Even latecomer Leon Goretzka, who has taken a midnight snack in the cabin.But there still wasn't a trace of the Chileans. As one of the first, Alexis Sanchez passes through the mixed zone.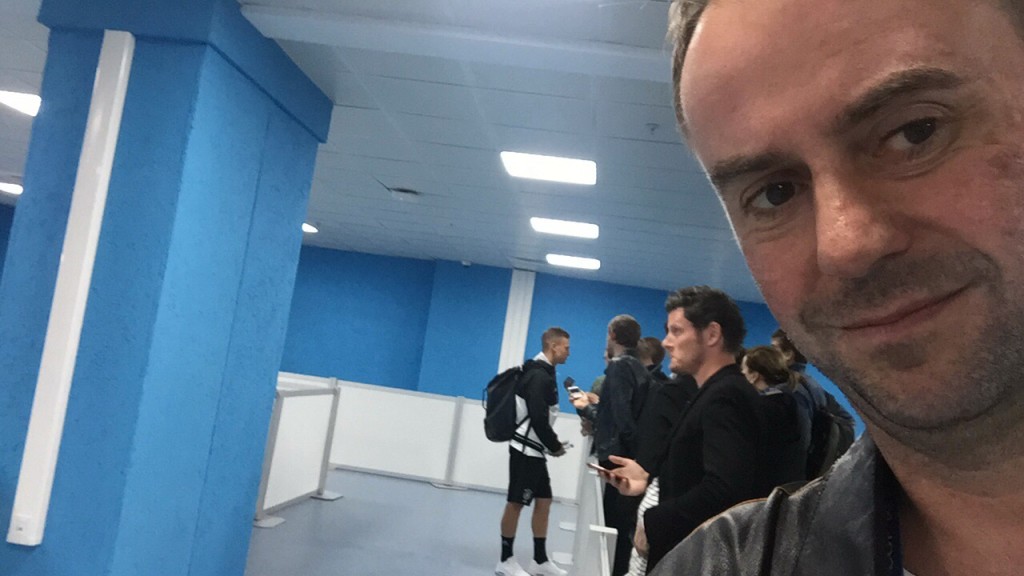 No, no, no, no – it wasn't possible to get out more than that. Already at the press conference before, where the officially chosen "Man of the Match" must appear, he refused questions about his future. A BILD-colleague asks him if he comes to Bayern. Answer? "No!" No, he did not mean the question. Sanchez says "No" – doesn't want to and he will not speak.
Now Arturo Vidal comes around the corner. From far away, he shines and waves right to me. Vidal and I know each other, we had interviews during his time in Turin and of course, later on, in Munich. Once, when I reported about his alcohol escapades, he was meanwhile angry. But Arturo forgot that quickly. He knows that he is a "Bazi", as we say in Bavaria to "Lausbuben".
"Como estas?" I shout. Arturo is happy about my Spanish efforts. If Idon't want to order a beer at Arturo, my vocabulary is already exhausted. During our interviews, an interpreter was always there. Without him, communication between us is not possible. Neither English nor my school-French, which always helped me with Franck Ribéry, helps with Arturo. Because I know that, I'm prepared.
At the moment when Arturo stands by me, a grape of Chilean journalists is already forming behind me. In perfect Spanish, probably with a Chilean accent, they bombard their national heroe with questions. They are astonished when I am, as a German colleague, interrupting their speech with a loud shout. "Hey, Arturo!" Then I show Vidal my mobile phone display. He stops short, begins to read, then he laughs loudly. He understood. The Google translator has formulated my question well enough, so that Arturo could understand. Now Vidal is starting to dictate to me his answer into my IPhone, which is recording for me.
I can already guess what Vidal has told. I will not be sure until the next morning, when my colleague Michi Reis, speaks fluently Spanish, has translated the voice mail to me. The content: Arturo also does not know whether Sanchez wants to come to FC Bayern. But he hopes it! Because Vidal is sure: "With him we would certainly improve!"
The "Gracias" for the statement, I was able to say Arturo even the evening before, as well as say goodbye in Spanish: "Adios, Arturo!" See you soon! Maybe with Sanchez ? He could also interpreting in English for our further talks.