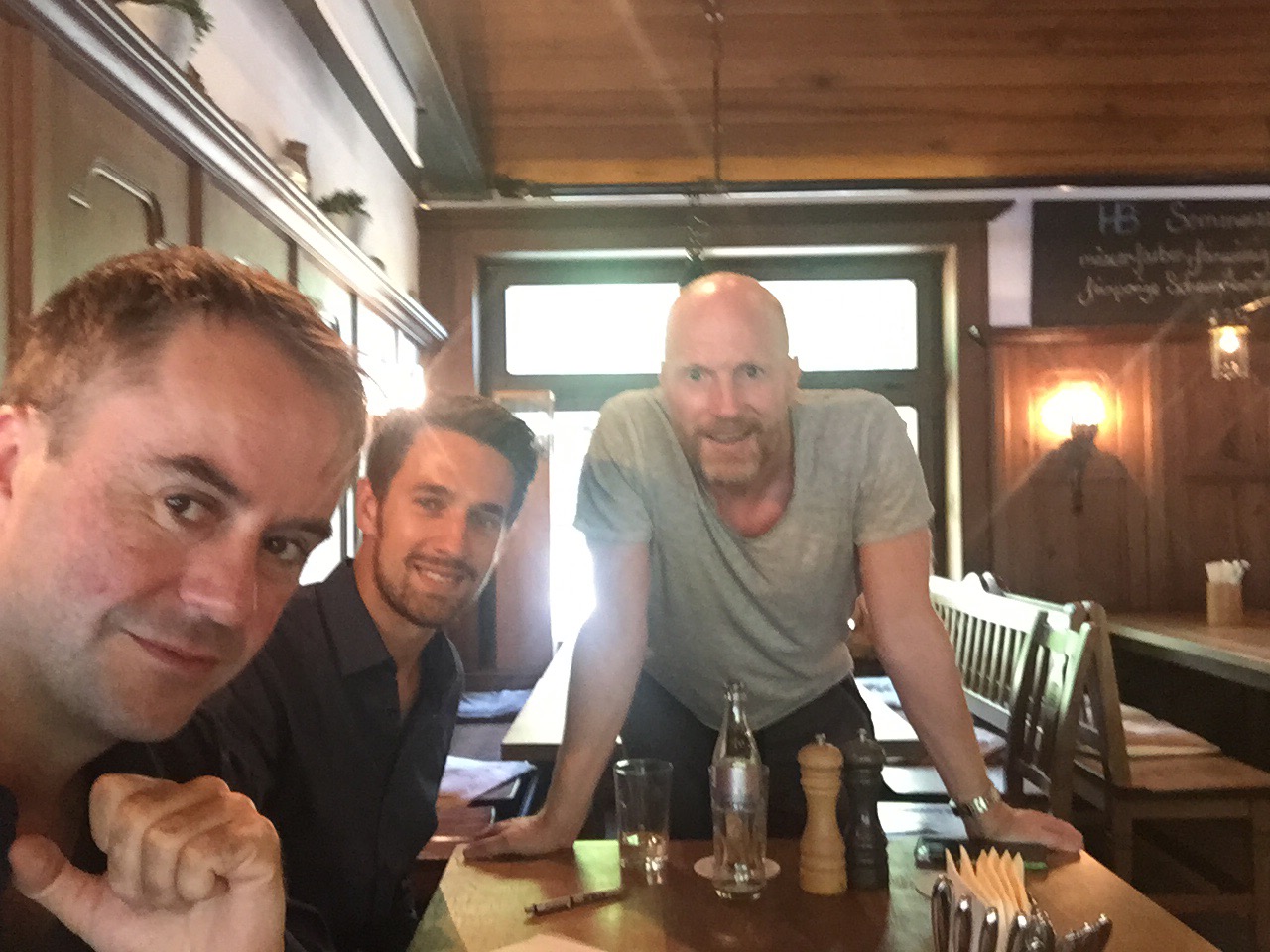 What stands out the very first, is the nine days beard which Matthias Sammer is going to stroke again and again the next two hours while we are in the "Jagdschlössl" in Harlaching. And of course his casual look. A wide necklined light grey Trainingshirt, to that dark gray shorts. During our conversation we will notice that Sammer got a new coolness since the former sports managing director and FC Bayern have gone different ways after the European championship 2016. A long time he had to talk gray, bot now he talks very clearly in black and white.
"I can talk more freely again without taking care about other things.", says the leisure-look Sammer who got some oblique looks when he came to work "just" wearing a jeans to the club jacket. That the role of the sports managing director, actually he doesn't care about how we call the position, is still free is suprising to him what he justifies with his experiences.
"Summarised, I think that this position is indispensable", he accounts to the end.
You can see that Sammer saw everything through summer what concerns German football. Whether U21-European championship or Confed Cup, Sammer prefered to spend his leisure time in front of the TV then in the garden and he was happy about the titles. The last U-21 generation , who did so at an European championship was accompanied by Sammer as director of sport. The national players still mean a lot to him. About one he is even worrying .
At FC Bayern, Sammer installed Thomas Müller as replacement of Bastian Schweinsteiger in the FC Bayern leader-troika with Manuel Neuer and Philipp Lahm. At the moment, Manuel Neuer is alone. Captain Philipp Lahm retired and Thomas Müller has to fight with his performance on the pitch. That increased after the transfer of the Real star James Rodriguez who also wants to play the position behind the forward. Müller plays allways, doesn't excist anymore. How can Müller lead the team under such circumstances. Thiago, Vidal and James may be very talented players, but Müller is the personified "Mia San Mia" – gene. Endangerous the record champion his identity ? A good question from Sammer. Meanwhile I ask myself: Does it the club really like this ? Who – and if yes, how much ? After all it is not just a thing, it's about the Bayern philosophy…