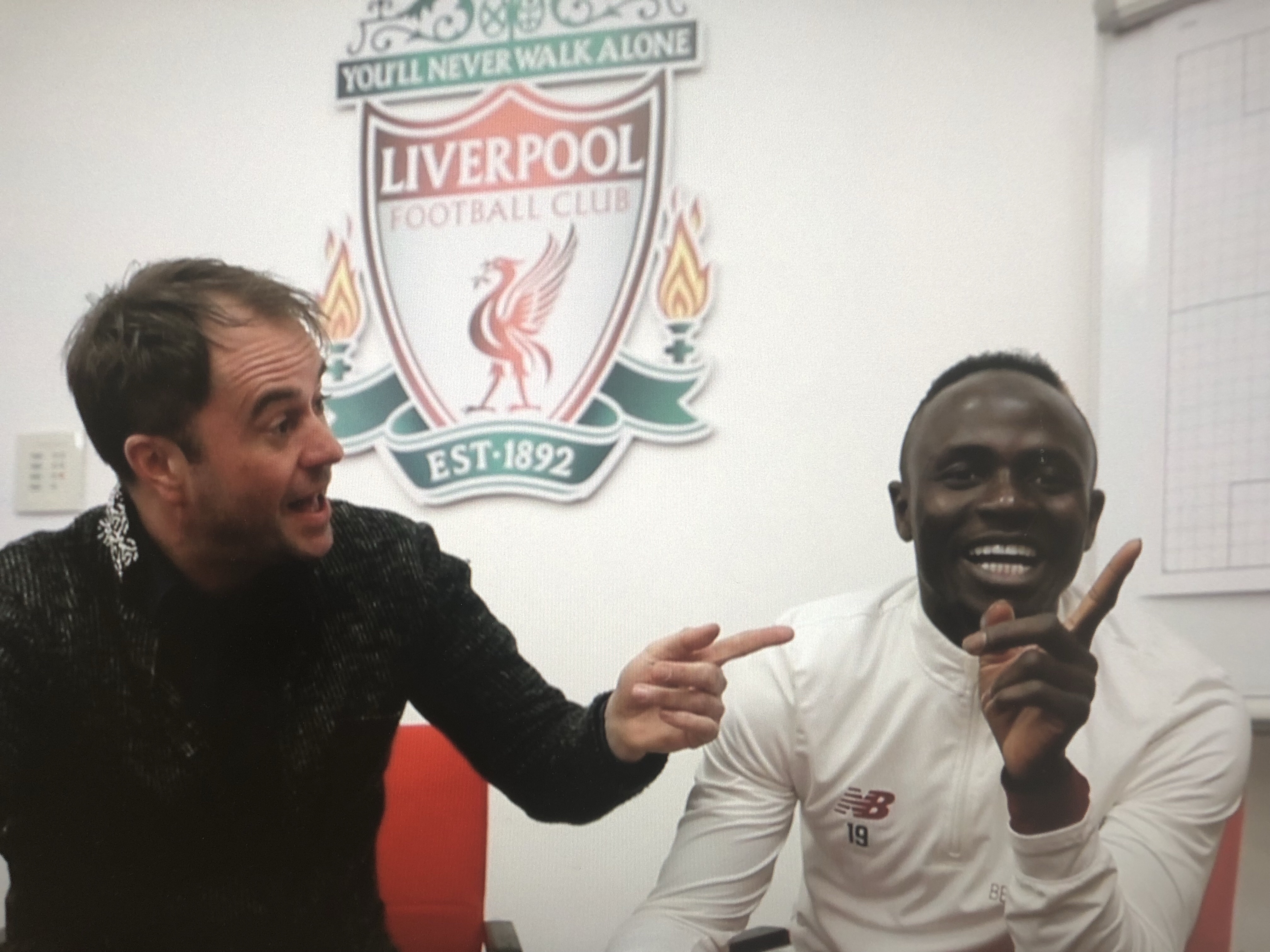 14 Mar

I sing with Mané Mané!

Nothing good will happen unless you do it. Just do it.

As a sports reporter, things happen which have absolutely nothing to do with the job description. Before the 2014 World Cup, Germany's Lukas Podolski threw me into the swimming pool of the team hotel. Franck Ribery once poured a bucket of water over my head from the top of Bayern's training centre roof. After winning the Bundesliga title with Bayern, Ghana star Sammy Kuffour celebrated by giving me one of the legendary wheat beer showers. Such moments show, that you shouldn't always take everything too seriously in football and that you should be able to laugh at yourself. And for that you sometimes have to leave your own inhibitions behind. In my case, this is singing. I am a terrible singer, really awful.  But I want to overcome my inhibition –  at Liverpool FC.

Since this summer, the Reds, under the leadership of Jürgen Klopp, have a new magical front three with new signing Mohamed Salah, former Hoffenheim forward, Roberto Firmino and Sadio Mané. The Senegalese fascinates me in particular, because he probably enjoyed one of the most unusual career paths in modern football. Aged 17, others have already made their debut for the national team, but for Mané, it was when he heard about tactics and playing systems for the first time. Without any footballing education, he has still made his journey all the way from Africa into the elite circle of the best players in the Champions League. This is what we discuss in my SPORT BILD interview, but there is also another aspect which interests me: It's a song, which is already a massive hit on the internet.

"I am Cork's biggest Liverpool Fan." With these words, Kevin Murphy starts his YouTube video, which already has 3.1 million clicks and rising. To the melody of Archies hit "Sugar, Sugar" the Reds supporter sings: "Salah DO DO DO DO DO DO! Mané, Mané! And Bobby Firmino!". At first, I thought that Murphy is really an Irish supporter from Cork, but soon I found out that he is a made-up figure from Stand-Up-Comedian, Richy Sheehy. But that doesn't lessen the euphoria, which me and Liverpool fans enjoy when we hear the song. In fact, the legendary "Kop" sang the song at the Champions League match at Anfield against Porto. The next day, I have my appointment at the training centre in Melwood. After reaching the quarter-finals, the atmosphere is relaxed. Wearing only socks, central defender Dejan Lovren is the first one I see, while defensive partner Joel Matip, collects his mail from reception. The former Schalke player shakes my hand and smiles at my German "Hallo!".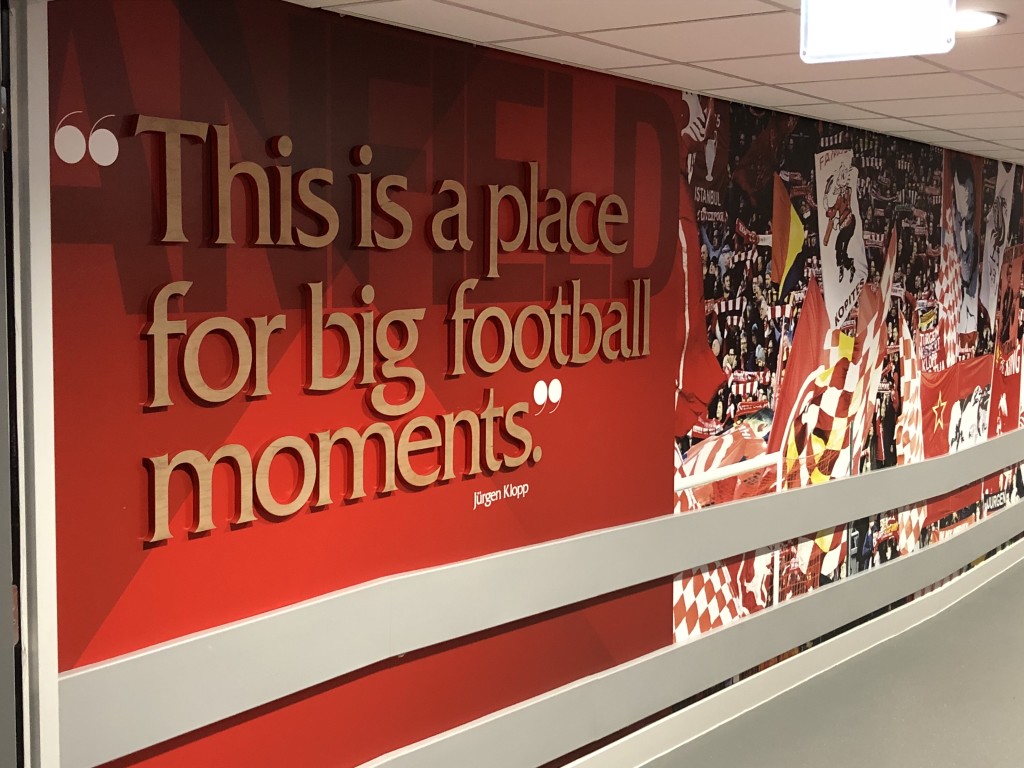 Right after that my interview starts. Sadio seems to be smaller than I thought. The first thing I recognize is his very shy smile. If you check thetransfermarkt.de website, this guy is worth €60 million, but he talks very modestly about himself. He is very nice to me from the start. We spend around 30 minutes talking about Jürgen Klopp, Liverpool's Champions League hopes, the magical attacking front three and his interesting career path. "That's it, we've finished with the interview", I say to Sadio, asking myself if I really should do this. Before, we talked about the Mané-Mané-video, I checked to see if he likes it and he does, so I just give it a try.
"I have a crazy idea and I'm not sure if you are going to like it," I start and, at the same time, I grab a rattle which I have borrowed from my seven-year-old daughter. On it, I've put a sticker with the SPORT BILD Logo — just to make the toy look semi-official. Then I propose: "If I sing the Mané-Mané-song, would you join in?" Sadio pats his 60-million-euro-thighs, smiles and says very coolly: "Yeah ok, let's do it!" Shortly after, he has the rattle in his hand, while I hold my iPhone, which also shows the song lyrics, just like Karaoke. We are really doing it. Sadio Mané, Liverpool's star forward and I are singing:
"Salah DO DO DO DO DO DO! Mané Mané!"
I'm sure that people will laugh about my singing. I can live with that, because I overcame myself and sang together with Mané. DO DO DO DO DO DO!