22 Sep

Werner: "I did not want to embarrass anyone at FC Bayern"

The date has always been postponed a little throughout the day. Timo Werner was drawn for the doping test the day before the match with Chelsea and only came home an hour after his teammates. The next day after training, he had to go to treatment. The zoom call therefore comes a little short-term while I am standing at the side of the field at my son's "regional-class" match that evening. "I'm even still wearing my training shirt, I'm sorry," Timo apologizes. I also apologize for the atmosphere next to and on the pitch and give him the current status of the C-class derby. My son's opponent is leading 2:1 at half-time. "I keep my fingers crossed," says Timo. Then we can get started.

I think the blues jersey suits him well. But of course I would have liked to see him also in the red FC Bayern one. As is well-known, this did not happen. To Timo it is also clear that the question will come as to why it has never worked out between one of the best German strikers and the German record champions this transfer summer.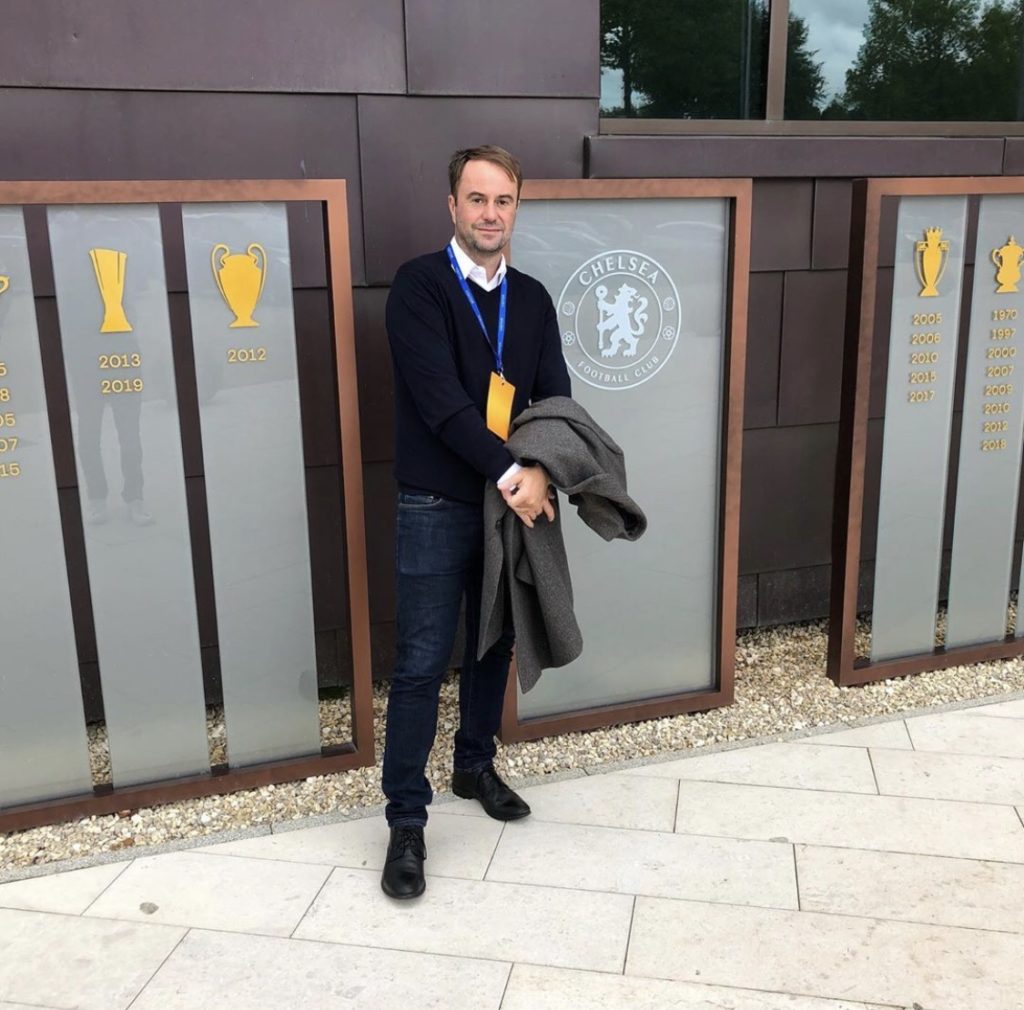 "The topic of FC Bayern always resonated with me in the media," says Timo and smiles at my colleague Tobi and me. He knows: we made it hot as well. However, he also knows that his agent, Karl-Heinz Förster, had been in constant contact with the Bayern bosses for over a year. Bayern withdrew in summer 2019. In the summer of 2020, Werner waved it off of on his own accord before it could get hot again. There were votes for him in the club, but also with Hasan Salihamidzic, head of sport, a decisive one against it. The fact that Werner had publicly announced in an interview that he did not want to go to Munich anyway, but rather abroad, was met with a little anger and a lot of incomprehension at Bayern. The club has never experienced such a cancellation.
"I didn't want to embarrass anyone at FC Bayern, that really wasn't my intention," Timo assures us. "I just wanted to close the topic of Bayern and Werner for myself. I think it was clear to both Bayern and me at that point that we would not get together in the next three or four years."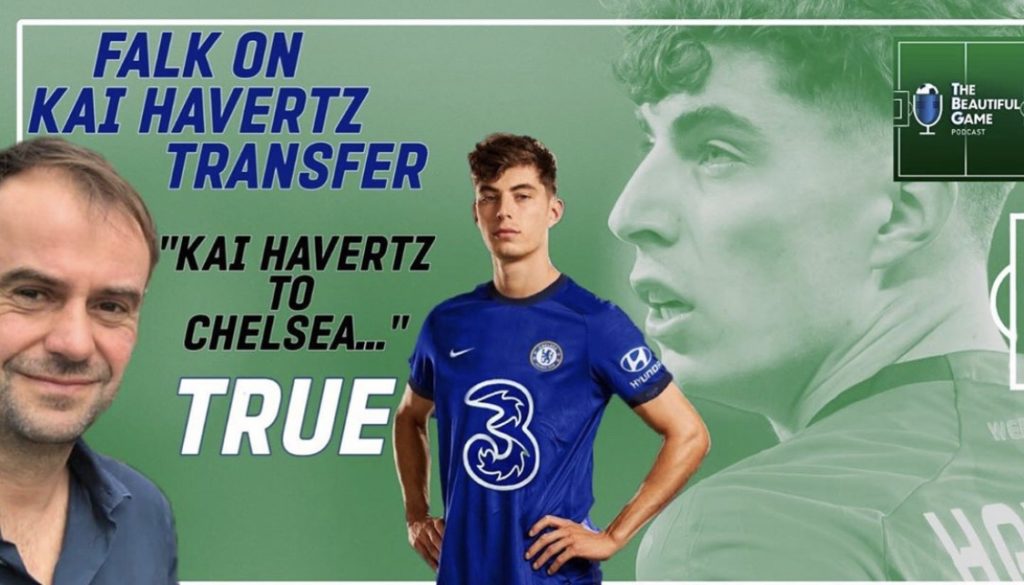 One question still has to come up about Bayern: But wasn't it shocking when Chelsea were eliminated by Bayern Munich in the Champions League (0: 3; 1: 4)?
"I would be lying if I said it wasn't like that. The 3-0 home defeat of Chelsea in the first leg against Bayern didn't exactly speak in favor of going to London", Werner confesses. "I have to say that openly, because with Leipzig we always played very good and close games against Bayern." Chelsea actually had no chance at the 3-0, but you could see during the game where the mistakes were made and that they can be turned off quickly. Werner: "By showing Chelsea the weak points, the club was able to work on the pieces of the puzzle in order to catch up with the future Champions-League-Winner FC Bayern. That's what Chelsea did."
Which brings us to the other topic: the Chelsea agents.
I tweeted early that Chelsea defender Antonio Rüdiger was working behind the scenes to get Werner to move to London. On the Internet, the process quickly picked up speed after the tweet. With the result: Rüdiger was nicknamed "Agent Toni" on the Internet.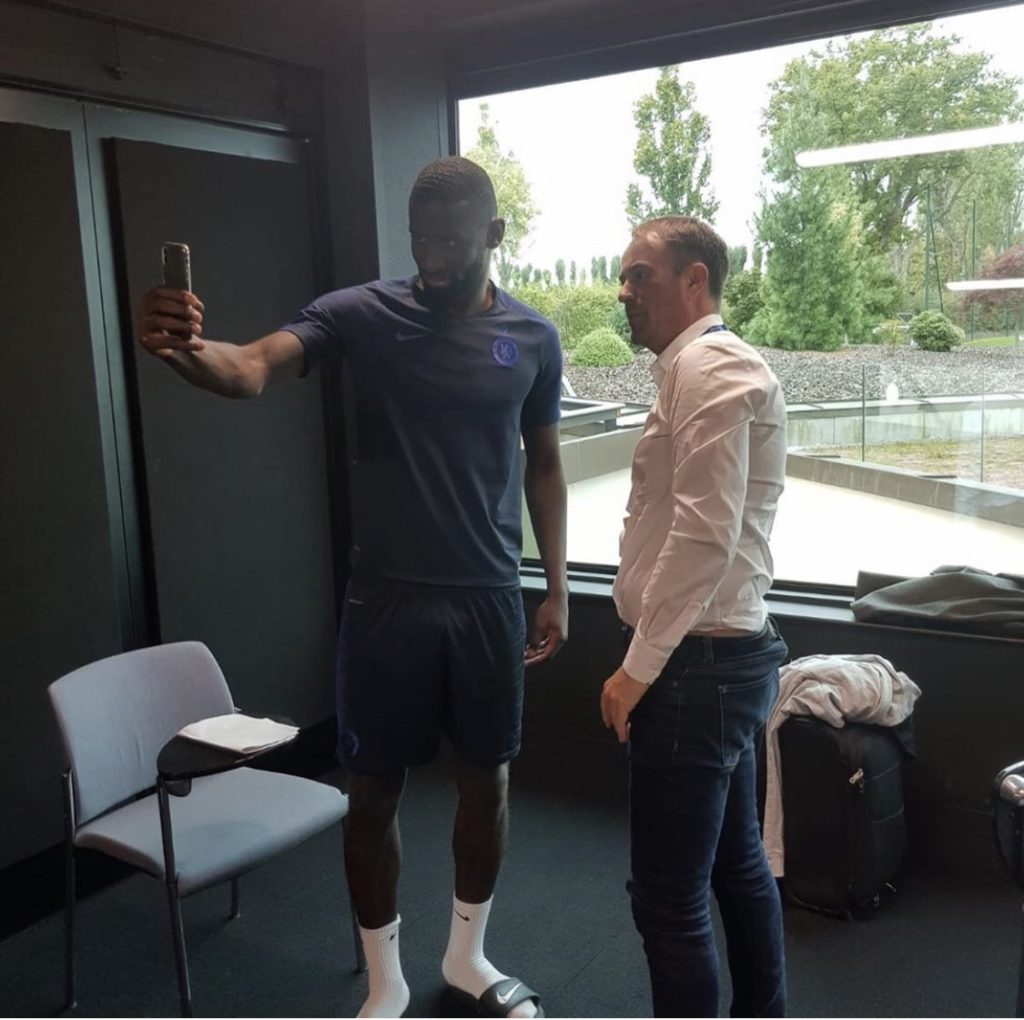 When asked whether Timo saw defender Rüdiger's development to Agent Toni, the striker really has to laugh out loud. "That is really funny and not unjustified," Werner confirms the secret mission of 00Rüdiger. Toni was really an important contact for him. The Chelsea professional was on very early with his recruitment.
"As soon as I saw his name flashing on my mobile, I already knew in which direction it was going," confirms Werner. "Toni immediately made it clear to me: I really want to have you with us in the team, you fit in perfectly with us! That's a good feeling to start with when you do a transfer."
In fact, Rüdiger not only recruited his colleague, he also trained Werner immediately. Soon afterwards, "Agent Timo" had the first mission of his own when transferring buddy and DFB colleague Kai Havertz.
Werner openly admits his work as an agent when the camouflage is now blown: "When I found out from the media that it was Chelsea's turn, of course I immediately made a change tasty for him. Since it had been my turn a few weeks before him, I was able to describe to Kai what kind of plan the trainer has for both of us if he decided in favor of us. "Apparently, Agent Toni didn't want to leave the delicate mission to Werner alone. Werner smiles before he also admits: "But I'm also sure that Agent Toni did his job with Kai too …"
The German Chelsea Boys are now a trio. Werner found an apartment near the city at Stamford Bridge. Another secret incident shows how seriously Agent Toni takes his mission. Rüdiger who has lived near the Cobham training ground in south London so far, has now moved back to the city center. Werner assumes that it was to quiet for his colleague out there.
But the truth could be different: Agent Toni is shadowing his German colleagues at close range in order to closely monitor their integration.