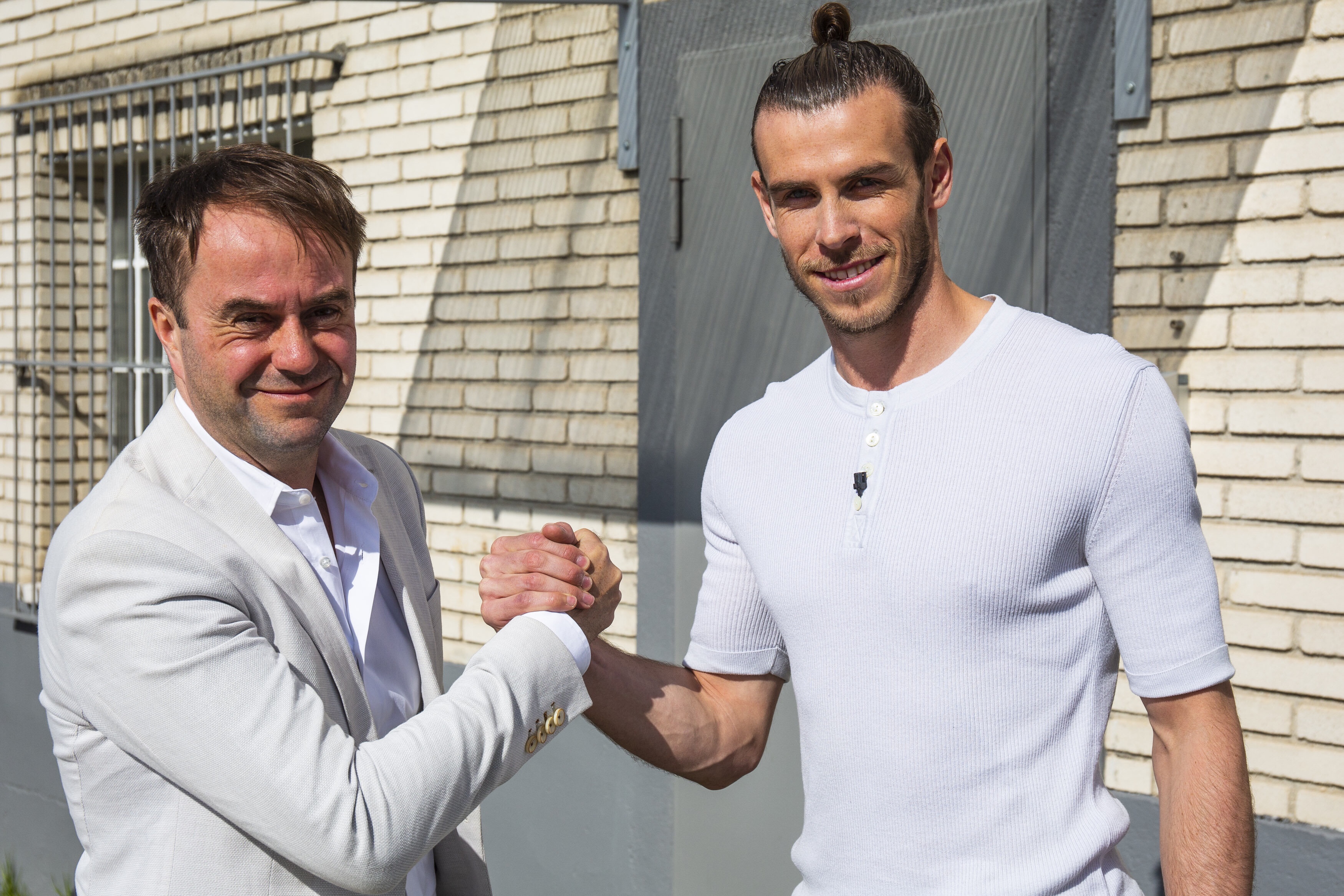 24 Apr

Meeting Gareth Bale

On Wednesday evening, I'm sitting in a Tapas bar in Madrid and watching Gareth Bale (28) against Bilbao in the Bernabeu. With him on the pitch as a substitute, Real Madrid equalize to make it 1:1. 19 hours later, I'm sitting face-to-face with the superstar. We meet in a TV studio 40 minutes away from the city centre where he is doing a TV spot immediately after our interview. I'm curious what the €101 million man is going to be like? My first impression: He is shy but calm as we talk in English. After I have earned his trust, he starts to open up. His statements are clear, a good-natured star.

It's planned that we meet in a suburb called Alcobendas to the north of Madrid. It's only a short drive from his house. I know that the Welshman lives in the same neighborhood as Toni Kroos and Cristiano Ronaldo — both have their villas in the exclusive "La Finca" area. When I say that I know Toni Kroos pretty well, Bale starts to enthuse about the 2014 German World Cup winner. He says that they meet each other sometimes in the neighborhood and do things together with their families. We also talk about an old friend. I ask Bale, if he thinks that his former teammate, James Rodriguez took some Real secrets with him to Munich. The Welshman smiles and says that it is possible.

He reminds me though that football can be a funny game. It doesn't matter how much you think you know the opponent: On the pitch, anything is possible. I note that winning a title with Wales is extremely difficult. But Bale counters smiling: "Don't forget: At the last European Championships in France, we made it as far as you Germans! " That's true.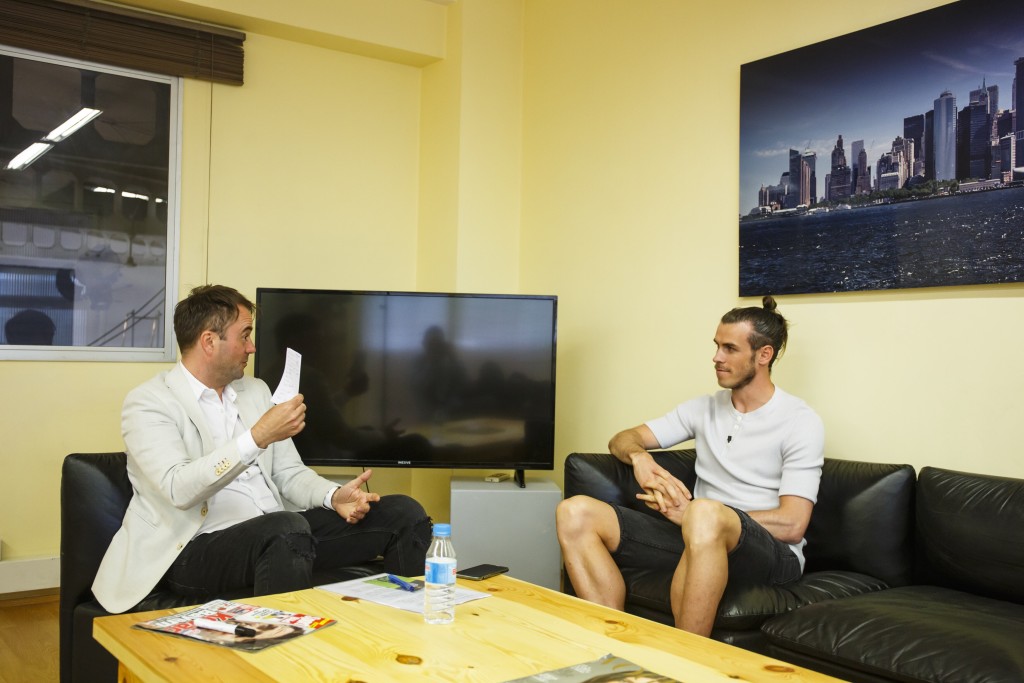 Bale always has a look in his eyes which lets you know if he wants to talk about something or he doesn't. I put the latest copy of SPORT BILD on the table with a picture of Niko Kovac, the new Bayern coach, on the cover. He studies the magazine and you can tell he is thinking about something. I tell him the name, but only when I tell him that Kovac coaches Eintracht Frankfurt at the moment does Bale recognize him: "Yes, that is where I know him from!". I tell him that he should remember this face, because in the future, it's going to be Kovac who's on the sidelines for duels with Real Madrid. Bale nods. During our conversation, he showed me that he knows a lot about the Bundesliga. At the end we shake hands and say that we will see each other in Munich soon. It seems like Bale can't wait for the tie against Bayern. This shows that he really is a top player: He is not afraid of the big games, he can't wait to play in them.