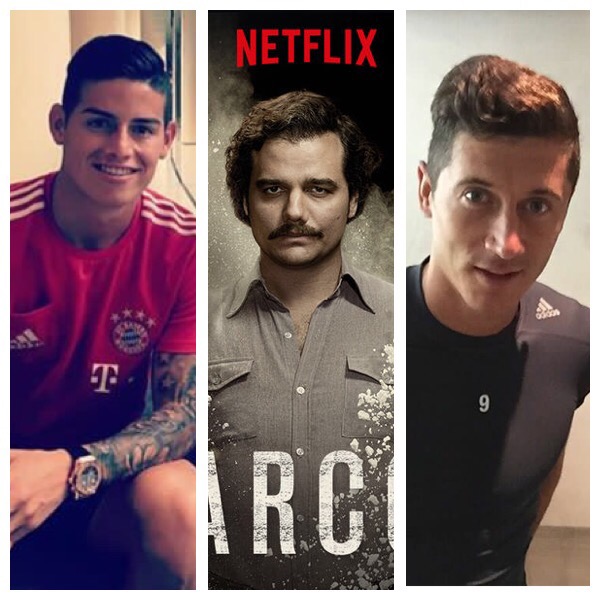 19 Oct

Narcos, Lewandowski & Co – the series of the Bayern-Stars

The nice thing in being a reporter is that you can ask nearly every question which interests you. Some time ago I started to watch the Netflix-series "Narcos" and now I'am going to start with season three. The first two seasons are about the lifestory of the Colombian drug baron Pablo Escobar. One reason why the streaming service could grow so fast, in the last three months for 49 %, thats more than in the last year in the same period of time, is that successful series. What is the most logical thing for me as a sports reporter? Of course it is to ask the most famous Colombian in the Bundesliga about the most famous series about Colombia.

In 1993, when Escobar got killed by an US-American-Colombian special forces troop, James Rodriguez was just two and a half years old. His parents, Wilson and Maria, had to live during the terror of the Escobar – syndicate in the 1980s and the 1990s. Does James like the series which shows the maybe worst period of Colombian history. "No, I don't watch Narcos.", James told me. Why, I ask him. "I don't like the series." From the Colombian point of view I can understand him.

But what series do the Bayern stars like generally?

Actually, Lewandowski is a big "Narcos" – fan, not like James. His free time during the flights to the matches, he uses to stream on his iPad. Juan Bernat watched the whole first season, too. But is now watching the Netflix-series "Shooter". Thomas Müller, as a bavarian role model, watch his series on the analog TV on ARD. I'am talking about the pre-evening series "Hubert und Staller" in which the two main characters are bavarian police officers and which is made in the suburb area of Munich.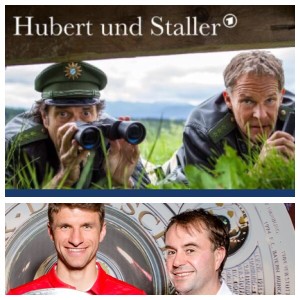 Since his days in the academy of VfB Stuttgart, Joshua Kimmich can't stop watching the RTL-soap "GZSZ". In March, Kimmich and his girlfriend Lina even were in the studio to see the production. His favourit character is the evil advocate Jo Gerne who has the same first name.
During his time in Munich, Mario Götze came out as a real "Game of Thrones"- junkie. Now, together with Borussia Dortmund, he is fighting against his old colleagues for the "Throne of Bundesliga". Actually, this is better than any series.