18 May

Now Philipp Lahm is sitting on Pirlo and Buffon

Philipp Lahm has already made his armchair for retirement. Better said: or rather two. For the cover, the Bayern-captain sacrificed parts of his jersey collection. Now he is sitting on the exchanged football shirts of the opponents he played against during his career like Pirlo and Buffon, even teammates like Bastian Schweinsteiger, Manuel Neuer and Thomas Müller can be read on the flocking. In the past, the jerseys hung on a string at the staircase of his apartment at the Gärtnerplatz (City Center), now the two chairs are in Lahm's Munich penthouse apartment with 300 square meters in Bogenhausen. I have known Lahm for 15 years now and during this time I have asked him many questions, but he asked me only one: for a jersey.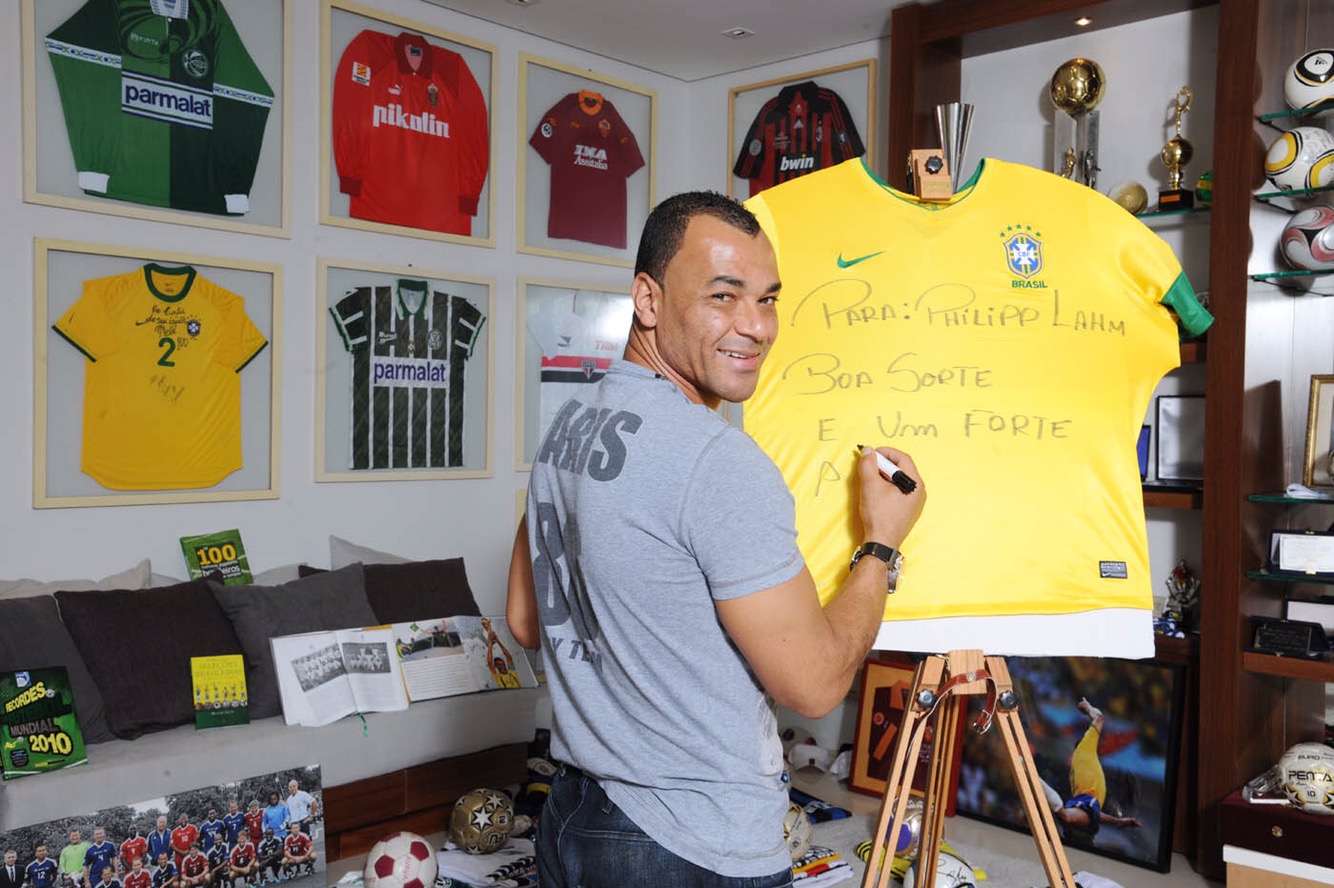 For a serial of the 2014 World Cup, SPORT BILD visited the old stars of Brazil. Pelé, Romario, Ronaldo & Co signed the Selecao jerseys for the German national players. For PhilippLahm, we chose Cafu, right defender and captain of the Brazilian world champions in 2002 (already in 1994 he won the world title). After the tournament, Philipp spoke to me. "Will I still get the jersey?" he asked to my surprise. I had not expected that he really wanted it, and I told him that. "It was signed for me, wasn't it? Then, of course, I would like to have it, he insisied. "After the World Cup, however, I first went on holiday and at the beginning of the new season, I simply did not think about it anymore. Three years later, it was now the perfect farewell present. "The piece will not become an armchair", he promises to me.
I remember the day when I met Philipp Lahm for the first time. Actually, I was at the press conference at the Säbener street .But, I still remember who had his performance afterwards: Hermann Gerland! The former amateur coach and today's co-coach of the professionals did not hesitate to present his 18-year-old defense talent for the DFB Cup match of the second FCB team against Schalke. "Normally, I don't stand up here before a player speaks. But now comes one, you should remember for the future … "Gerland said as an introduction. Then he left the podium to the young Philipp Lahm.I have no idea what Philipp said on that day, the more important thing was the announcement of Gerland:I rembered that boy! He did not make it hard for me.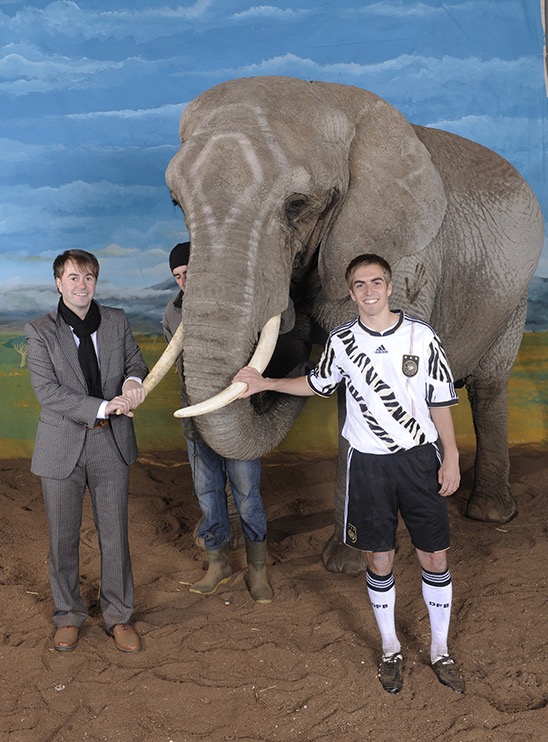 I reported on Philipp's first substitution in the Olympiastadion for the Bayern professionals at the Champions League game against Lens (3: 3) in November 2002. Together we drove to our first European Championship 2004 to Portugal, as later also to all other tournaments up to his World-Cup title in 2014. He even gave me his first captain's jersey, when he first played in 2009 with the captain-badge in Shanghai. For our serial for the 2010 World Cup in South Africa, he rode on an elephant, which had always been a childhood dream of his. For his first steps as a company, he invited me as the first reporter to visit his factory for care products. "May I introduce myself: Dr. Lahm," he greeted me with his little hat and lab coat. Yes, we had fun. Even if you can never get close to Philipp as a private reporter, we share the interest for the Austrian band "STS", which we can talk about. However, he separates his professional and private life consistently, which is an advantage for both sides.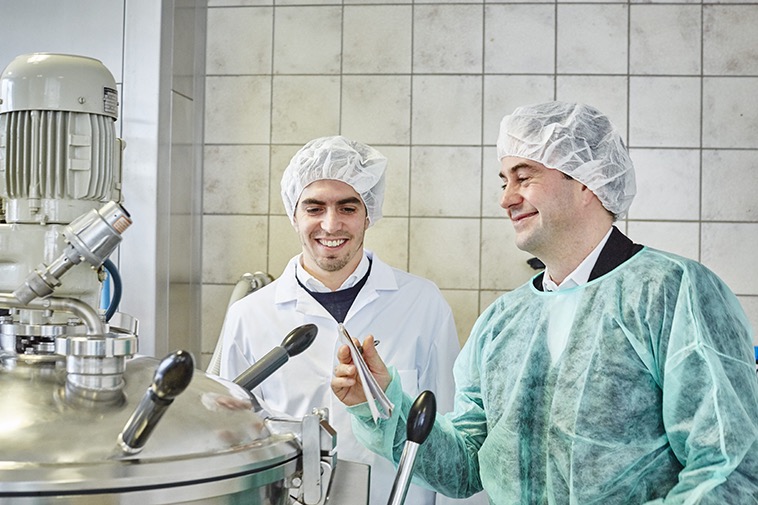 My pre-announcement that he will end his career prematurely and also does not become sports director, wasn't perfectly timed for Philipp , but he has reacted professionally to it. He knew: I just did my job.
Philipp Lahm will end his career on Saturday with the home game against SC Freiburg. I'm sure, I'll see him again in football.