04 Jan

Why I love English football – and for what reasons not so much anymore

The call comes in at 9:08 am. I'm still laying in the bed of the "Prak Grand Paddington Court", Jens Lehmann is on his 35 minutes ride from his appartement in Primrose Hill to Conley where the trainingcenter of arsenal is. The appointement has to start three hours earlier, because the boss has changed the plans. The boss, this is how Jens Lehmann calls Arsene Wenger.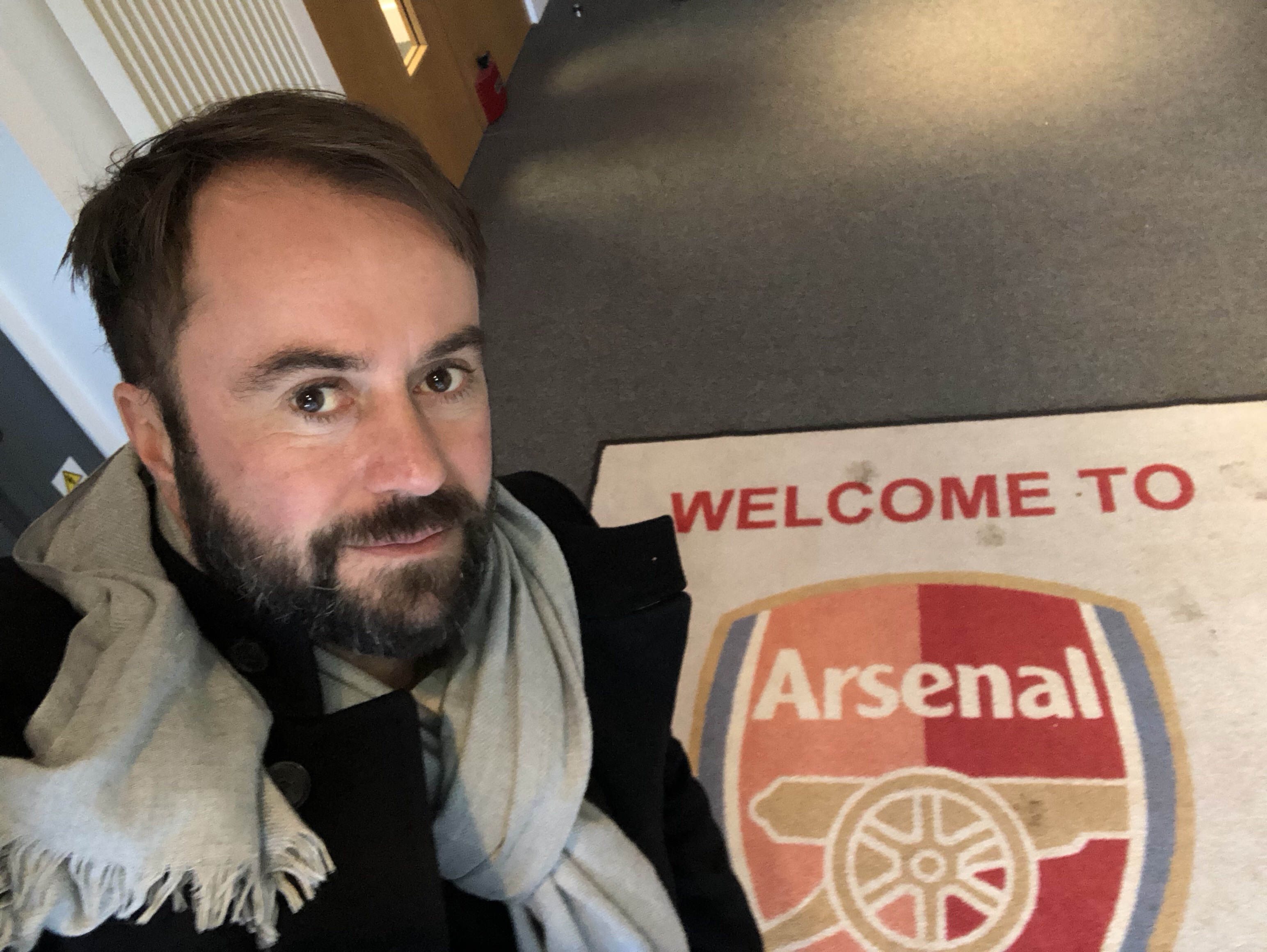 "It's better when I give you the postnumber-code, even the taxi driver can't find it allways", Jens explains. So I note: AL21DR. Different then in Munich where the trainingcenter at the Säbener Straße is in the center of the city, "Colney" is outside of London in the North. With the tube I drive to  "Finsbury Park" station, from there I take the train for the 20 minutes ride to "Potters Bar", then I move on with the taxi. It's Lehmanns first interview, after getting the new assistent-coach of Arsene Wenger. Charlotte, the English photographer who accompanies me, says, that journalist usually don't get access to Conley. Until this day, she was only able to make pictures from outside. Actually, a big "STOP"-sign welcomes us. The driveway is under video surveillance, a security-man checks our names on a list. Everything is fine, Jens announced us. We are allowed to come in.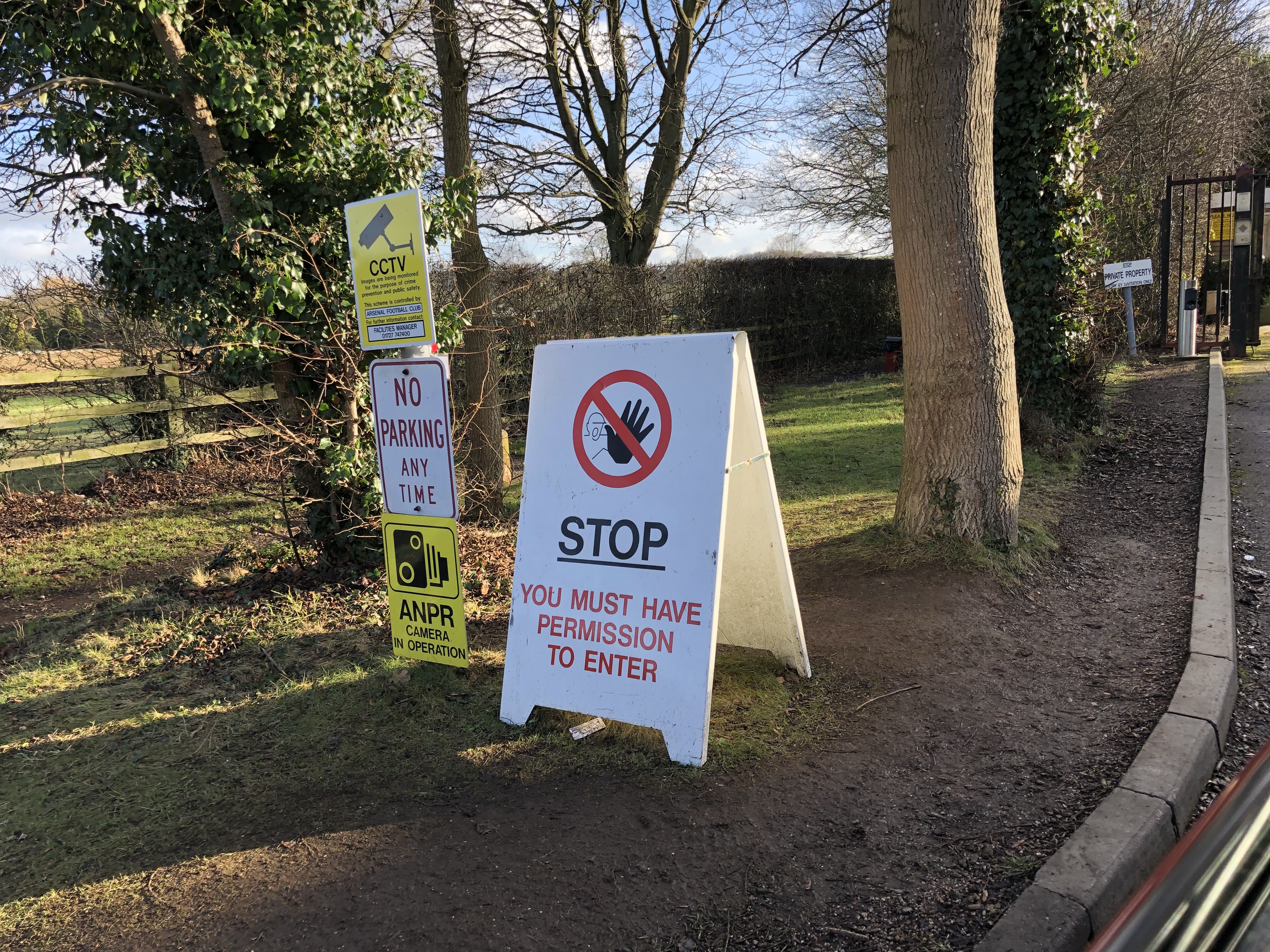 Originally, our conversation should start at 4 pm, but when Arsenal has mid-week-games, it's hard for them to plan. When Lehmann arrives around 1.30 pm, he had a coaches-meeting, a video preparations, one training-session and lunch with CEO Ivan Gazidis and the new chefscout Sven Mislintat, yet. They had to analyze yesterdays match and prepare the team for the game they have to play in two days.
I know Jens Lehmann since 16 years now. I accompanied him on his way as number two behind Oliver Kahn to the number one in the goal of the German national-team. Even after his DFB-rescission in 2008 we allways had contact to each other, a reason was that he wrote columns for the SPORTBILD which a was looking after. After his time as professional I saw him often at the Säbener-Straße  where he tried to hide behind the trees, just to see the training of Pep Guardiola. The Spaniard invited him to work with him for a short time, to give Lehmann the opportunity to see how he works. Now he is in the coaches buissiness, too. That's why I am here.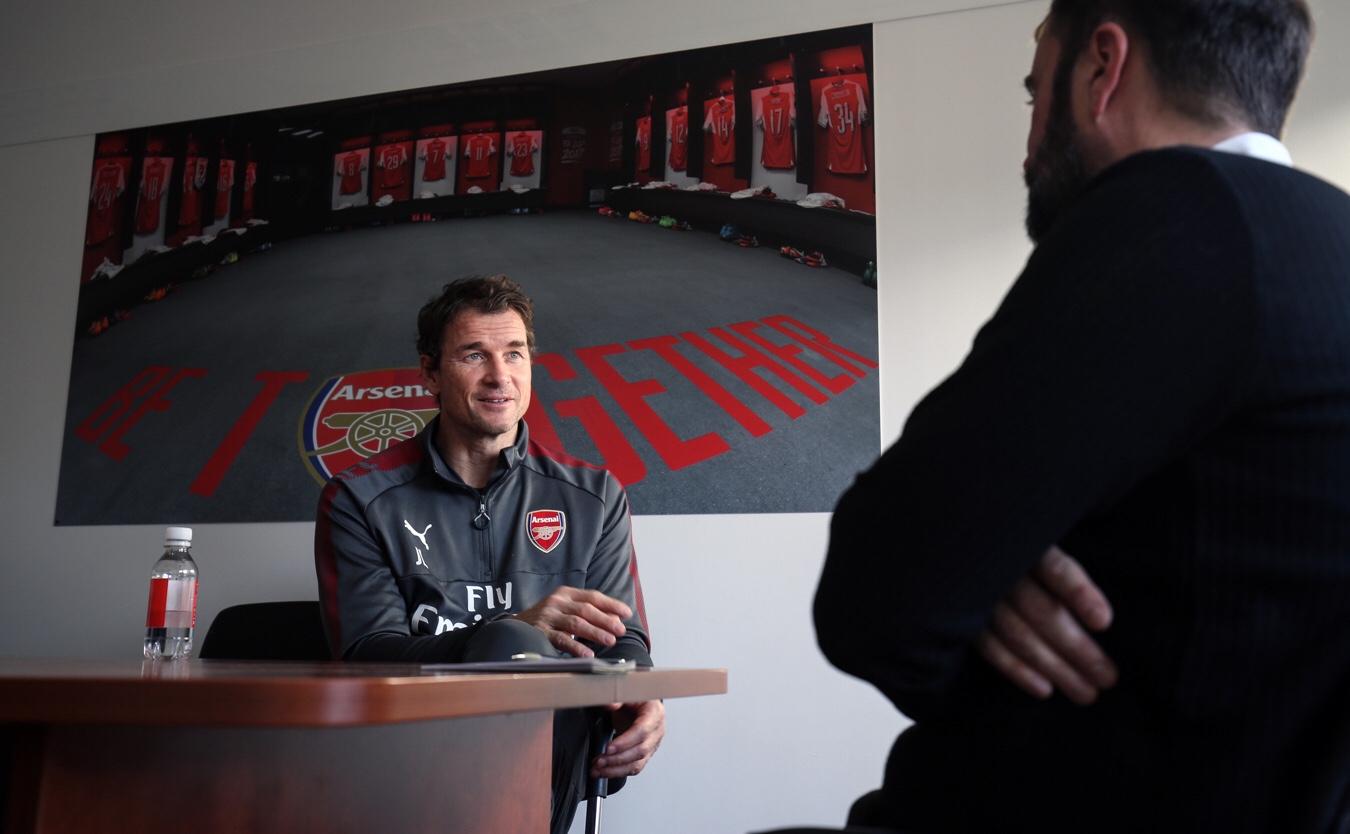 At our appointement we talk about English football which is a big part of my personal TV-programm, during the winter break in the German football. Jens tells me that their match against Liverpool should be played on the 24th of December at 4 pm. Even in England, something like that never happened before. But the TV stations, who bring the money into the cash registers of the clubs, are allowed to decide things like that. Lehmann had to call his family in Munich and had to tell them that the yhave to celebrate christmas in London and not, how it was planed, in Munich. At this moment, his daughter staretd praying: I hope dad is going to be kicked out! Jens Lehmann laughed, he can understand his daughter. In the end, her wish came true, even if Lehmann could stay in work. They changed the match date to the 22nd of December, where we were able to see a spectacular 3:3 against Klopps team.
I fell in love with English football at the beginning of this millenium, when I accompanied FC Bayern Munich to his Champions-League-matches in Old Trafford, at the Stamford Bridge and Highbury. Stadiums where the fans are sitting just next to the field. After that experience, all the games in Olympia-Stadium of Munich were a little bit dreary to me. Unfortunately, Highbury doesn't exist anymore. The "Emirates" is wunderful and new stadium, but like the new Wembley it's just one of many stadiums which are going to find everywhere in the world.
As preperation for my interview with Jens Lehmann I organized cards for Arsenals away-match against West Ham. From 1904 until 2016 the "Hammers" played there home-matches in the "Upton Park" (official name is Boleyn Ground). I'm to late for just one year – and this year it really hurts. Instead breathing the air of English football atmosphere in this little football-temple, I find myself in the "London Stadium", Londons Olympia-Stadium in 2012, where the "Hammers" moved because of the oppurtunity to generate more money.
Although, I have one of the privileged press-seats, I'm far away from the field. In this athletics-stadium isn't coming up any kind of atmoshpere. I regret that I didn't choose the match one week later between Arsenal and West Ham in the "Emirates", in the League-Cup. When I think about  Arsenal playing there next match in 100 years old "Selhurst Park" against Crystal Palace, my heart starts bleading. While I watch the boring 0:0 I think about how crazy it is: It took FC Bayern 33 years to leave the Olympia Stadium and to find his new home in the Allianz-Arena. And West Ham just left voluntarily a real football-stadium for a bowl without soul.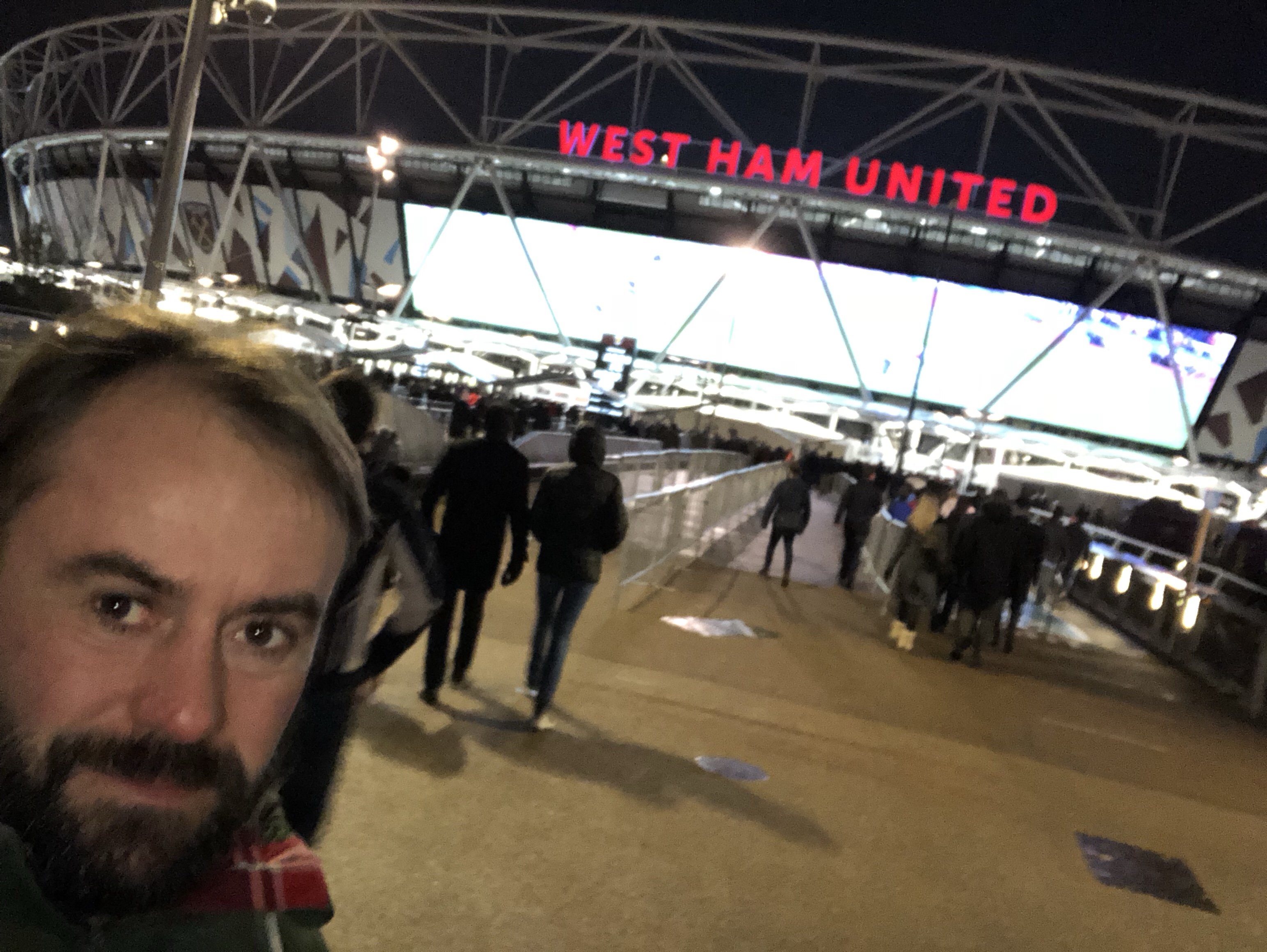 My target for the new year is, to visit all those traditional Englisch Stadium where I've never been before. Before they got victims of the commercialization.